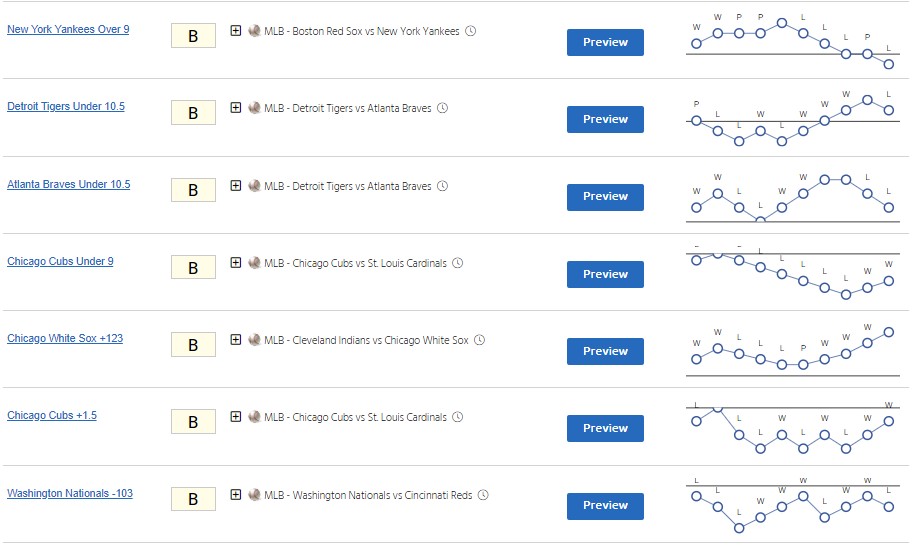 MLB Betting Value Picks for Saturday, June 1
By: Al Walsh – Follow him on Twitter @14AdotWalsh
* 2019 MLB Record: 89-71-4 (55.6%) *
[4:10 p.m. EST] Over 10.5 (-108) – San Francisco Giants (ML: -136) at Baltimore Orioles
SF: Shaun Anderson – R (0-1, 4.80 ERA/1.53 WHIP)
BAL: David Hess – R (1-6, 6.71 ERA/1.45 WHIP)
These two teams combined to score 11 runs in the first inning last night and it looks like we should see plenty of the same tonight.
For one, Orioles' starter David Hess has been doing nothing but getting ripped all over the yard. To give you an idea of how bad it's been, the righty has allowed four runs or more in seven of his last nine outings – yikes! Not to mention, Hess has now allowed 10 homers in his last 19 2/3 innings of work.
Shaun Anderson hasn't been much better, albeit in only three career starts thus far. The young righty has allowed a total of 17 hits and eight runs (six earned) over his last 10 innings of work. All three of the games he's pitched in so far have been at pitcher-friendly Oracle Park in San Francisco – Anderson will not have that luxury today, pitching in one of (if not) the best hitting parks in baseball.
All in all, we're looking at two starting pitchers that have been touched up quite a bit in their time in the Majors. Probably a good reason why Vegas increased the game-total from 9.5 to 10.5, with both teams subsequently seeing their IRTs raised as well – Giants: +0.6, Orioles: +0.3. Together, all of those increases usually add up to a lot of runs.
Giants' games have gone over the total in seven of the last nine, while Orioles' games have done the same in eight of their last 11. I'm also going to take the Giants' moneyline with the bigger IRT increase coming into this one.
* Final Score Prediction: San Francisco Giants: 8 – Baltimore Orioles: 6 *
[4:10 p.m. EST] Detroit Tigers at Atlanta Braves (1.5-run line: -142)
DET: Daniel Norris – L (2-3, 4.18 ERA/1.39 WHIP)
ATL: Mike Soroka – R (5-1, 1.07 ERA/0.89 WHIP)
OK, let's try this again. Earlier this week the Braves had a zaftig 0.8 IRT increase (just as they do today), but it was actually the Nationals that ended up having the big offensive night. I'm willing to bet that won't happen against Mike Soroka, who has been one of the most dominant pitchers in all of baseball, allowing one run or fewer in all eight of his starts this season.
Probably a good reason why Atlanta brings the highest moneyline increase (-215 to -255) of the day into this game.
The Tigers ripped Mike Foltynewicz to shreds last night, but that's even more reason for the Braves to come out strong in this one. I find it very hard to believe that one of the league's worst teams will come into Atlanta and win two straight games. Especially with Soroka pitching at such an elite level.
While the Tigers got their kicks off last night, the Braves will look to do the same today. Atlanta owns the sixth-best wOBA (.338) against left-handed pitching this season. On the flip side, Detroit has the second-worst wOBA (.282) against right-handed pitching.
This should be a nice and easy win for the Braves today, so I'm going with the 1.5-run line here.
* Final Score Prediction: Atlanta Braves: 7 – Detroit Tigers: 1 *